Iowa's Jim Zalesky ended his Hawkeye career as a three time champion as Oklahoma State's Mike Sheets ended his Cowboy career as a two time champion.


1984 Champion 118
Carl DeStefanis of Penn State


A two time New York state champion for Locust Valley High School, DeStefanis won three EWL titles during his career for the Nittany Lions, capping it all off with an NCAA title in 1984.
1984 Champion 126
Kevin Darkus of Iowa State
A three time BIG 12 champion, Darkus was an NCAA runner-up as a sophomore in 1982, placing fifth as a junior in 1983. He finished off his Cyclone career with the national title in 1984. In 1985 he would win a World Silver.
1984 Champion 134
Scott Lynch of Penn State
Placing 6th in 1982 and 4th in 1983, Lynch's time as a Nittany Lion would end on a high note as he won the 1984 NCAA title. He later became a team doctor for Penn State football.
1984 Champion 142
Jessie Reyes of Cal State Bakersfield
Reyes put together a phenomenal career for the Roadrunners going 155-22 overall. As a true freshman in 1980 he placed 4th in the NCAA Division II tournament. As a junior he won the NCAA DII title, following it up with another DII title in 1984 as well as a DI title. He later coached at Purdue, leading the Boilermakers to 179 duel victories.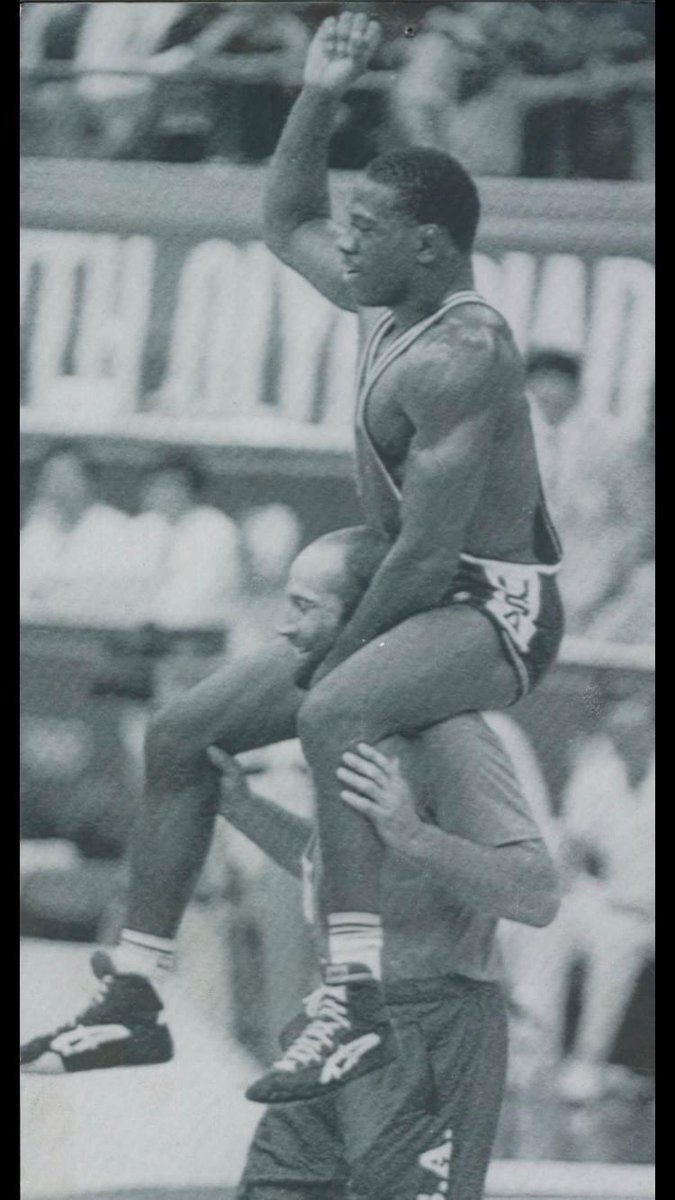 1984 Champion 150
Kenny Monday of Oklahoma State
A four time state champion for Booker T Washington High School, Monday had an outstanding career for the Cowboys. Finishing one match shy of All American status as a freshman in 1981, he would finish as the NCAA runner-up two years straight in 1982 and 1983, winning the NCAA title in 1984 as a senior. Post college, he had an outstanding international career winning two Pan-American Golds, to World Cup Silvers, two World Golds, an Olympic Gold and an Olympic Silver between 1988 & 1992.
1984 Champion 177
Jim Scherr of Nebraska
When the average fan thinks "wrestling school" teams like Iowa, Penn State and Oklahoma State usually come to mind. If you know your history so too will schools like Oklahoma and Iowa State. Yet a team that rarely if ever is thought of as a "wrestling school" is Nebraska. It should be, at least internationally speaking anyway. Scherr who was a South Dakota state champion for Mobridge High school, was 5th at the 1983 NCAA's before capping off his Husker career with the NCAA title in 1984. International wise, he won World Bronze in 1986, following it up with World Silvers in 1987 and 1989.
1984 Champion 190
Bill Scherr of Nebraska
Two time state champion Mobridge High in South Dakota, Scherr shared in success alongside his brother while at Nebraska. 4th in 1982, he was 5th in 1983, winning the NCAA title in his final season of 1984. He went on to a phenomenal career internationally winning World Gold in 1985, World Silver in 1986, World Bronze in 1987, Olympic Bronze in 1986 and World Silver in 1989.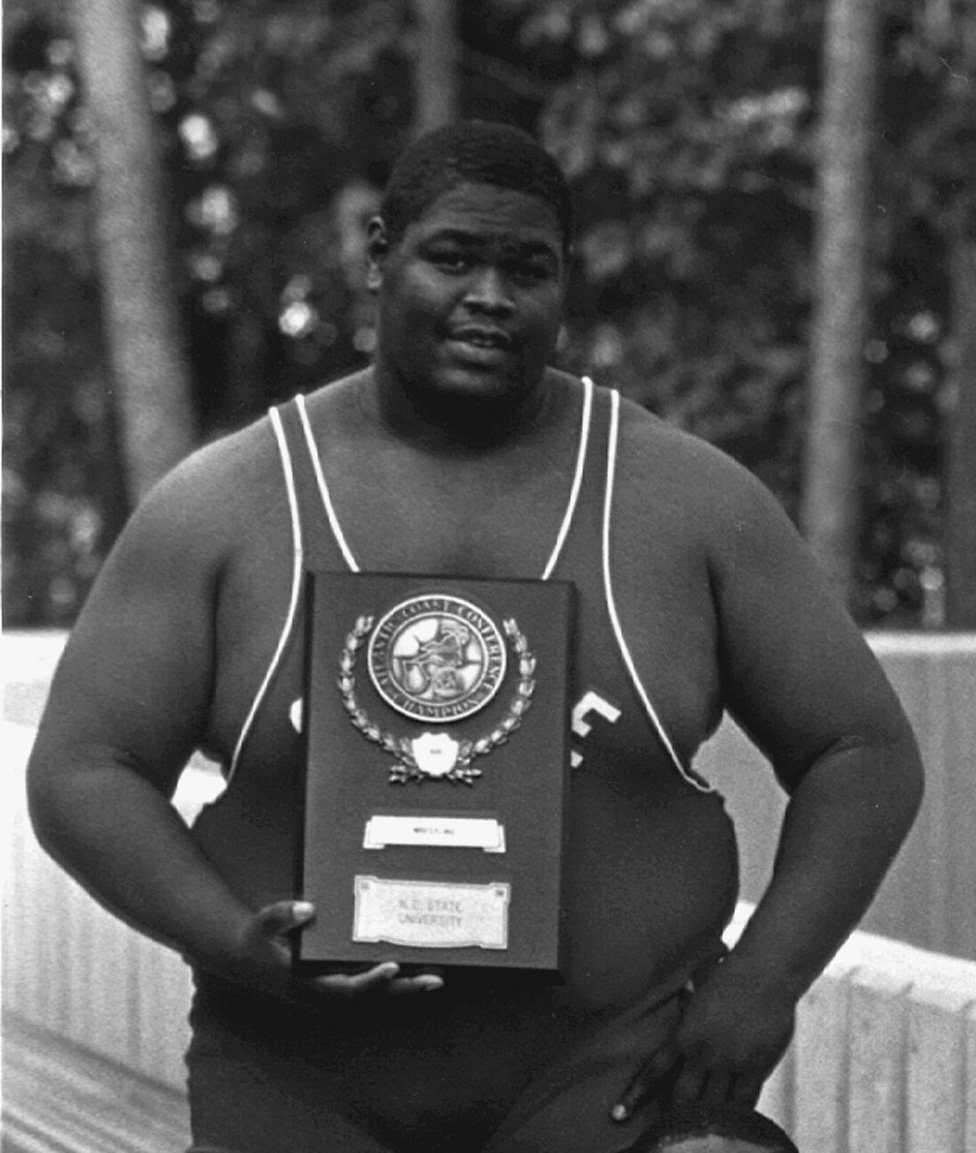 1984 Champion UNL
Tab Thacker of North Carolina State
A four time ACC champion for the Wolfpack, Thacker went 92-11 during his career accumulating 54 falls in the process. Finishing 8th in 1982, he was 6th in 1983 before capping off his career as the NCAA champion in 1984. He later got into show business, appearing in a number of Hollywood films. Having a substantial amount of money he moved back to North Carolina where up until his death he dabbled in the business of remolding and bail bonds while owning various night clubs.
===
What a year for seniors!
To my knowledge this may be the only year where every weight class was won by a senior.
Zalesky and Sheets previously mentioned were seniors
Then DeStefanis, Darkus, Lynch, Reyes, Monday, J Scherr, B Scherr and Thacker were all seniors too!
Not 100% on this, but I do believe that 1984 may be our only season where all NCAA DI champs were seniors.